Elizabeth Sheehan, Esq.
Associate Attorney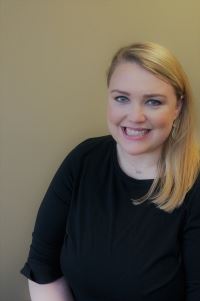 Elizabeth Sheehan is an associate attorney at Pedano, O'Shea, McGavic & Hogenmiller, LLC. Elizabeth, better known as Lizzie, grew up in Webster Groves, attending John Burroughs High School. She went on to get her Bachelors of Science in Business Administration, with a major in Finance, from Miami University in Oxford, Ohio. After moving back to St. Louis and working in a civil litigation law office, Lizzie enrolled at Saint Louis University School of Law. While in law school, she was an elected member of the Honor Council. She also participated as a Rule 13 licensed student attorney in the Civil Litigation Clinic and was nominated for the David Grant Clinical Excellence Award, which recognizes the top clinic students each year for their excellence in client representation.
During law school and after graduation, Lizzie worked at Catholic Legal Assistance Ministry as a law clerk, rule 13 licensed student attorney and, after admittance to the Missouri Bar, as a staff attorney. Lizzie previously worked as an associate at the firm from 2014-2016. Lizzie returned to POM&H after a hiatus in 2017 where she worked for her family business in commercial real estate, assisting in the sale of a multi-tenant commercial office building.
Lizzie's experience representing clients as they navigate some of the most difficult times in their lives provides her clients with not only knowledgeable representation, but also invaluable counsel. Lizzie believes the legal community would greatly benefit from clients having a better understanding of the legal process and aims to guide her clients through their case as painlessly as possible. When clients are involved in a family law matter, there is a lot of uncertainty and Lizzie aims to provide affordable and understandable legal representation to all of her clients.