About Our Firm
Committed St. Louis Divorce Attorneys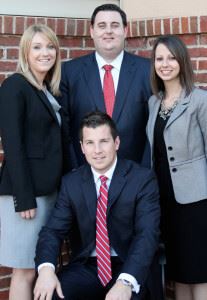 At Pedano, O'Shea, McGavic & Hogenmiller, LLC, our legal practice is exclusively focused on family law issues. Since our founding, our experienced St. Louis divorce lawyers have been dedicated to providing skilled and affordable legal representation in all matters affecting the family. We believe our holistic approach to domestic law litigation equips us to deliver the highest quality of professional counsel available today, from initiation to resolution of your family law concern.
Tailored solutions for your unique family
We have extensive experience in handling family law matters, including divorce, paternity, child custody and visitation, child support, adoption, modification of orders, and protection orders.
At Pedano, O'Shea, McGavic & Hogenmiller, LLC, we recognize each case is as unique as the family it involves. Our firm doesn't offer formulaic representation. Instead, we deliver effective, creative strategies that address the distinct qualities and challenges of your case. When a family law dispute arises, we can provide the dynamic advocacy you require to ensure your interests are protected.
Our personalized approach includes:
Free initial case consultation to discuss your specific needs and objectives
Diligent and thorough case preparation
Tenacious negotiation to preserve your interests
Vigorous advocacy should your case go to trial
Honest and candid counsel
Call us for Customized Counsel
We treat our clients as people, not case files. Our divorce attorneys cater our approach to meet your individual goals. We recognize the emotional nature of most family law concerns and we are committed to providing the compassionate guidance you deserve throughout the entire process.
We are available to serve clients across Missouri,
including the City and County of St. Louis, Jefferson County, St. Charles County, and Chesterfield.
Contact us today to schedule your complimentary, confidential case evaluation.